Dr. Wayne Robbins, D.O., F.A.O.C.O
Dr Robbins has relocated to Columbus, OH as of May 2019 and now practices at OhioHealth. It is our pleasure to continue to treat his patients as their care has been transferred to one of our 3 outstanding physicians.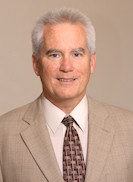 Specialty
Otolaryngology – Ear, Nose, & Throat
Subspecialty
Otology & Neurotology
Education
Kirksville College Of Osteopathic Medicine – 1987
Internship
Osteopathic Hospital of Maine – 1988
Residency
Flint Osteopathic Hospital – 1992
Board Certifications
American Osteopathic Boards of Ophthalmology and Otolaryngology  – Specialty: Otolaryngology & Facial Plastics – 1993
Fellowship
University of Minnesota, Fairview – Otology / Neurotology – 2006
Professional Activities
Dr. Robbins is active nationally on the Board of Examiners for the American Osteopathic College of Otolaryngology and locally as Residency Program Director for the Department of Otolaryngology.
Appointments:
Clinical Assistant Professor Otolaryngology Michigan State University College of Osteopathic Medicine. 2000 – Present
Clinical Assistant Professor Otolaryngology Ohio University College of Osteopathic Medicine. 2007 to Present
Council of Medical Education of the American Osteopathic Association. 2003 -Present
Board of Governors for the American Osteopathic College of Otolaryngology, Head and Neck Surgery 2002 – 2005
American Osteopathic Board of Otolaryngology Head and Neck Surgery 2005 – Present
Program Director Otolaryngology Oro-facial Plastic Surgery Residency Genesys Regional Medical Center , Grand Blanc, MI 1999 – Present
Designated Examiner Osteopathic College Ophthalmology Otolaryngology Head and Neck Surgery 1997- 2003
Consultant to National Board of Osteopathic Medical Examiners 1993-95
House staff Educational Committee, Executive Council 1991
Honors:
Distinguished Service Award; Board of Governors of the American College of Ophthalmology, Otorhinolaryngology, Head and Neck Surgery. May 2010.
Faculty Award; Genesys Regional Medical Center June 2009.
Governors Achievement Award; Board of Governors of the American College of Ophthalmology, Otorhinolaryngology, Head and Neck Surgery. May 2007.
Faculty Award; Genesys Regional Medical Center June 2006.
W.S. McClymonds Memorial Scholarship
Who's Who Among Students in American Universities
Sigma Phi Honorary Fraternity
Publications:
Benson A, McGuire JF and Robbins WK. "Inner Ear Tinnitus" e-medicine 2009
Benson A and Robbins WK. "Migraine-Associated Vertigo" e-medicine 2008
Pancholi S and Robbins WK. "Laryngeal Fracture" e-medicine 2001
Robbins W and Madgy D. "Pediatric Tracheotomy; A Review of Technique" American Journal of Otolaryngology 13: 115-119, 1992. Presented at the 18th Annual Conference of the Society for Ear, Nose and Throat Advances in Children 1990
Robbins WK. "Bilateral Facial Paralysis: A Case Presentation" Submitted to the Osteopathic College of Ophthalmology and Otorhinolaryngology 1992
Robbins WK. "Citelli Abscess Revisited" Submitted to the Osteopathic College of Ophthalmology and Otorhinolaryngology, 1991
Invited Lectures:
May 2010 Robbins, WK. "Advances in Otology; Panel Discussion," 94th Annual Clinical Assembly of the American Osteopathic College of Otolaryngology, Orlando, FL.
Jan 2010 Robbins WK. "ENT" Course Director, Grand Blanc, MI.
Jan 2010 Robbins WK. "Current Concepts in the Treatment of Hearing Loss" ENT CME Course. Grand Blanc, MI.
Jun 2009 Robbins WK. "Meniere's Disease" Otology Lecture Series, Wayne State University. Detroit, MI
May 2009 Robbins, WK. "Windows to the Labyrinth" 93rd Annual Clinical Assembly of the American Osteopathic College of Otolaryngology, Scottsdale, AZ.
May 2008 Robbins, WK. "Beyond the Mastoid" 92nd Annual Clinical Assembly of the American Osteopathic College of Otolaryngology, Austin, TX.
Mar 2008 Robbins WK. "Beyond the Mastoid." 3rd Annual Contemporary Issues in Otology Meeting. Michigan State University and Genesys Regional Medical Center. Grand Blanc, MI
Mar 2007 Robbins WK. "Auditory Neurodiagnostics" 2nd Annual Contemporary Issues in Otology Meeting. Michigan State University and Genesys Regional Medical Center. Grand Blanc, MI
May 2006 Robbins, WK. "Considerations in Ossiculoplasty" 90th Annual Clinical Assembly of the American Osteopathic College of Otolaryngology, Orlando, FL.
Mar 2006 Robbins WK. "Updates in Ossiculoplasty" 1st Annual Contemporary Issues in Otology Meeting. Michigan State University and Genesys Regional Medical Center. Grand Blanc, MI
May 2005 Robbins, WK. "Laser Eustachian Tuboplasty, A Promising New Approach" 89th Annual Clinical Assembly of the American Osteopathic College of Otolaryngology
Courses:
2009 Wayne State University Temporal Bone Dissection (co-instructor) Jan
2008 Wayne State University Temporal Bone Dissection (co-instructor) Jan
2008 Michigan State University and Genesys Medical Center 3rd Annual Contemporary Issues in Otology Course Director March
2007 Michigan State University and Genesys Medical Center 2nd Annual Contemporary Issues in Otology Course Director March
2006 Michigan State University and Genesys Medical Center 1st Annual Contemporary Issues in Otology Course Director March